October is National Reuse Month, a great opportunity to learn more about reusing, repurposing, and upcycling unused household items. These three words can be encapsulated in one simple definition; taking a thing you are not using and putting it to another use.
Now we're not telling you to hoard all your unused household items until you have rooms filled with junk. However, if you find you have some of the following products lurking around your home, below are 7 ideas for repurposing everyday household items you probably haven't considered!
---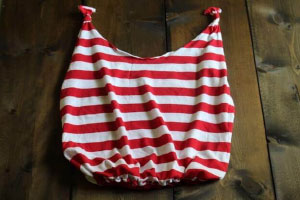 T-shirts
According to Oxfam Ireland, Irish people dump 225,000 tonnes of clothing every year. Instead of throwing away old t-shirts, why not repurpose them into tote bags that can be used for groceries etc. To create a reusable shopping bag; cut the sleeves and neck out of the t-shirt, cut strips along the bottom hem, and tie the strips of fabric together (you can cut the fringing off if preferred).
---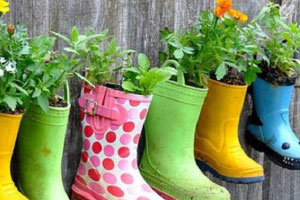 Wellies
Repurpose outgrown wellies and make colourful garden plant pots – a simple upcycling project that the whole family can get involved in.
---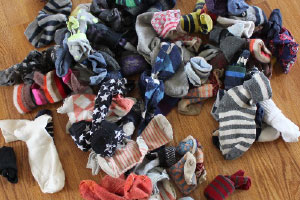 Single Socks
We all have sock singles lying around the house, and where their mates disappear to is an unsolved mystery in every household. Unless you are rocking the odd socks, repurposing them is a great idea. Odd socks make great rags that you can fit your hand into to clean anything around the house, from blinds to toilets, to ceiling fan blades.
---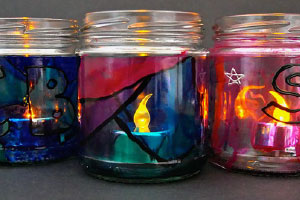 Glass Jars
Glass jars can be upcycled into beautiful tea light holders. Create a stained-glass effect on your glass using Sharpies and pop a tea light inside.
---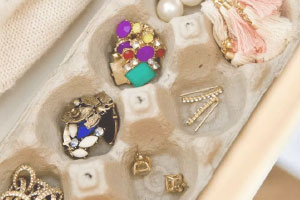 Egg Cartons
Egg cartons are another disposable household items that can be upcycled to make a few useful items. One option is to repurpose your used egg cartons into an organiser for small household items, such as jewellery, office supplies or beads.
Another useful household item that can be made from paper egg cartons is seed sprouting containers. Split up your egg carton into single seed pots and plant your seeds. Once the seedlings get big enough to plant, simply wet the whole egg carton cup and plant it into the soil. The soggy paper egg carton will break down over time in the dirt.
---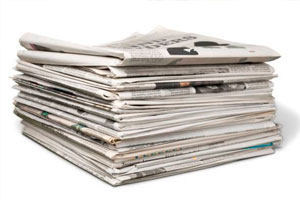 Newspapers
Reuse newspaper as a paper towel when cleaning glass and mirrors. Newspaper won't leave behind any fibres or residue, just a streak-free shine!
---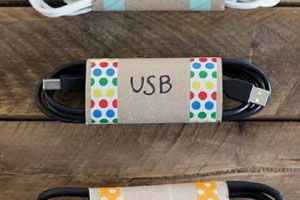 Cardboard Toilet Paper Rolls
Toilet paper rolls are something we all have excess of at home. Of course, you can throw these in the recycling bin, however repurposing your paper rolls to make these electronic cord organisers is another great option and will solve the battle of the tangled wires.
---
Let's celebrate National Reuse Month by reusing, repurposing, or upcycling some household items that often get discarded without a second thought. We'd love to see pictures of your recreations!
---
How our Junk Service works
Our Junk collection service is staffed by professionals who know how to deal with your discarded goods. The rubbish removal process couldn't be easier:
Consider how much junk you have
Book your slot here
Say goodbye to your rubbish
Relax and enjoy your clean space
---
What Junk can we take?
Old mattresses, couches and armchairs, garden waste, old washing machines and dishwashers, old furniture, waste from a garage clear out, and pretty much anything else that is not classified as hazardous waste.
---
Benefits of using a Junk removal service
Convenience: hiring a junk removal service is a pain-free way of getting rid of unwanted furniture, junk, bulk trash, appliances, garden waste and just about any item cluttering up your home or business.
Efficient: Simply book your junk collection slot here and leave your rubbish outside on your chosen day. We will take care of the rest!
Affordable: rubbish removal services are often cheaper than hiring a skip.
Fast: Forget loading a skip for days or taking time out of your Saturday to take a trip to the Recycling Centre. Our professional Junk collectors will get the 'Job Done' in no time at all!
---
Book your Junk Collection slot and have a clean space without any hassle!