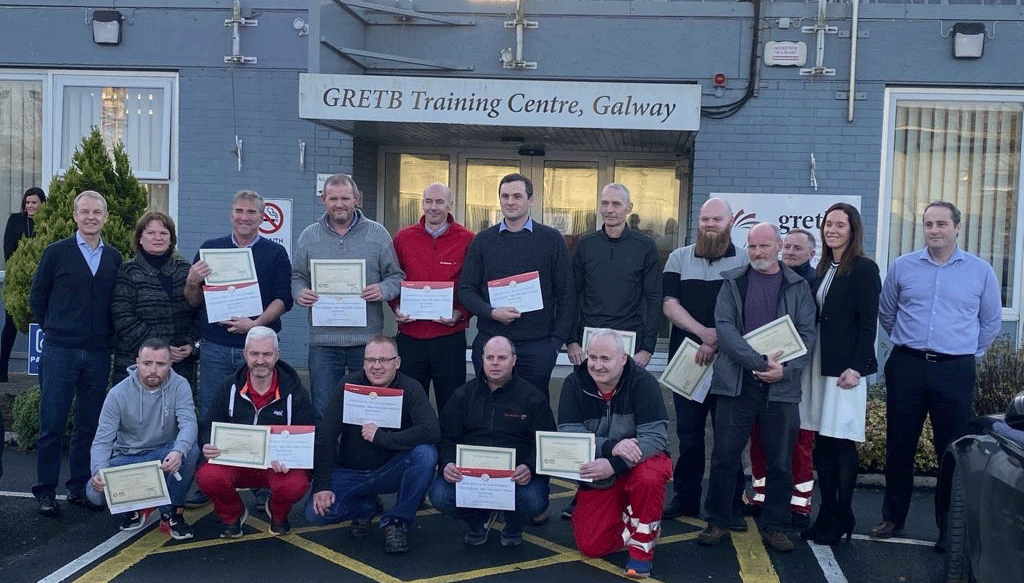 The Explore Programme is a 6-week initiative to improve participation in lifelong learning in the Irish workforce.
The aim of this course is to provide new opportunities for the existing workforce particularly in the area of digital skills, health and wellbeing, and in developing individual skills.
The City Bin Co. piloted this learning opportunity with a selection of our frontline heroes in Galway and has been delighted to collaborate with GRETB (Mervue). We enrolled 16 of our frontline workers, drivers, helpers, yard workers, and sales team members on this training initiative. All participants were provided with a digital device as part of the course and have received GRETB tuition using the device in order to research and create a series of experiential work-based projects on some aspect of their daily role. We look forward to rolling this out in Dublin in 2020.
Examples of the projects include 'different types of waste', our new service 'CityJunk', 'Safe working environment practices', 'defensive driving', and 'health & safety at work'. In addition to tuition from GRETB, our management team was on hand to mentor and support participants in preparing for their end of course presentation of projects.
The course culminated with some individual presentations on their chosen topics to the GRETB team and colleagues from The City Bin Co. The quality of the work was really fantastic and detailed, and many of us came away with a new appreciation of some of the important tasks and checks that keep us on the road every day.