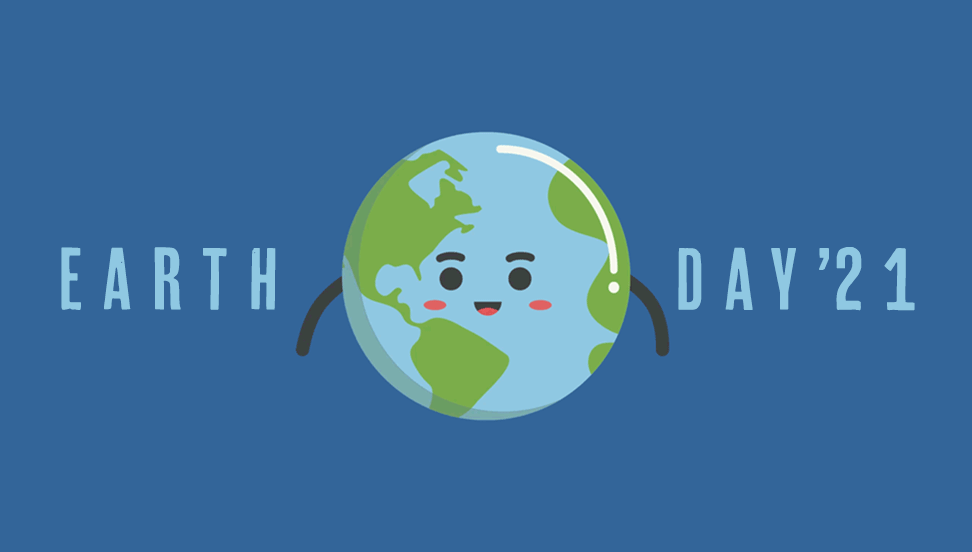 When is Earth Day 2021? What is Earth Day about? How are people celebrating Earth Day 2021?
There are many questions surrounding the ever more important Earth Day! Earth Day 2021 will take place on April 22nd. Earth Day is the international day of environmental action, first celebrated on April 22nd 1970, and now attracts an estimated one billion people every year, from 193 countries.
10 Simple Ways to Mark Earth Day 2021
1. Get Moving
A great way to celebrate Earth Day 2021 would be to start finding transport alternatives that reduce your carbon footprint whilst getting you moving. The fewer cars on the road, the less carbon emissions polluting the air. Help our country reach the EU target of a 50 % reduction in emissions by 2030.
2. Shop Smart for Clothes
We all love treating ourselves to a new outfit every now and again, but we can do so in a way that is environmentally friendly! Buying materials that's already been used is great for the Earth because it doesn't involve new resources. Second-hand clothing apps such as Depop have all kind of beautiful clothing pieces, shoes, and accessories, and you're saving money as well as the planet.
3. Plant Something
Trees clean the air and give off more oxygen (one large tree can supply a day's supply of oxygen for four people), among many other benefits. Plant a tree in your garden – they are proven to increase the value of property by approximately 15%. If you are not ready to commit to planting a tree, another great option is to start growing your own fruits and veggies, which will benefit your health, whilst reducing the amount of fossil fuel emissions spent in having to transport the produce to supermarkets.
4. Tune into Earth Day 2021 Events
Join the world leaders for Earth Day 2021 for three days of climate action from April 20th – 22nd.
On April 20th you can join the global youth climate summit led by Earth Uprising featuring youth climate activists including Greta Thunberg, Alexandria Villaseñor, and Licypriya Kangujam.
On April 21st Education International will lead the "Teach for the Planet: Global Education Summit", which will feature prominent activists, focusing on the crucial role that educators play in combating climate change and why we need transformative climate education now.  On April 22nd "Earth Day" Earthday.org will host its second Earth Day Live digital event at 12pm Eastern Time. The theme of this year's Earth Day is Restore Our Earth™. Tune in to learn more about natural processes, emerging green technologies, and innovative thinking that can restore the world's ecosystems.
5. Conserve Energy at Home
We are all spending a lot more time at home and this has been reflected in the 9% increase in carbon emissions from the residential sector in 2020. There are many small changes we can make in the home to conserve energy. Some simple examples include turning off lights and electronics when not in use, using a timer thermostat, hanging the clothes on the line instead of using the dryer, and using LED lightbulbs.
6. Recycle your Electronics
Recycling your old, unused or broken hairdryers, computers, tablets, phones and other electronics saves natural resources while also reducing pollution. Your WEEE items can be recycled for free at your local recycling centre – see here for directions to ours!
7. Buy Local
Buying local produce and other items reduces shipping distances from food sourced overseas, whilst also supporting local businesses and communities. Food in grocery stores travels on average 1,500 miles to get to you. All that shipping can cause an increase in fossil fuel consumption, carbon emissions and pollution. When you buy locally, produce and other items travel a shorter distance to arrive at your doorstep.
8. Reduce your Paper Waste
Some great ways to reduce your paper waste is opting for online billing, removing your name from unwanted mailing lists to reduce junk mail, and thinking twice before you print something.
9. Use Reusable Bags
To avoid having to purchase plastic bags from the shops, keep a stash of reusable bags in the boot of your car that you can use again and again.
10. Follow the 3 R's
By looking for ways to Reduce, Reuse and Recycle in your home wherever possible you will save resources, energy, and money on your waste bill. We have many fun DIY project ideas like this Garden Bar on our blog and social channels (see below) for both kids & adults!
How will you mark World Earth Day? We'd love to know! Share your Earth Day 2021 plans with us on our social channels!