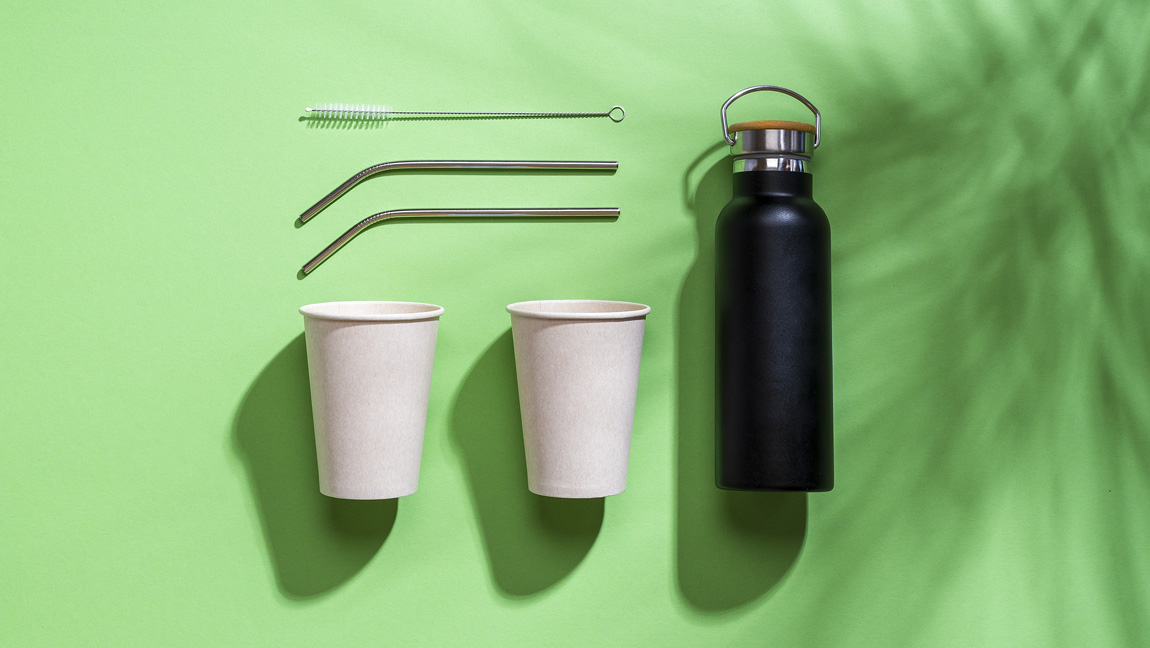 It's easy to hop on the Sustainable Living bandwagon, and what perfect timing to set sustainability goals as your New Year's Resolutions, but do you really know why we should be trying to live more sustainably?
Our planet can only produce a finite number of resources – from food to water – and can only withstand a certain degree of greenhouse gas emissions to stay healthy. We only have one Earth and are utterly dependent on it for our survival and well-being. At the moment, we are producing resources, using energy, and creating waste at a rate which isn't sustainable. People and nature will face severe consequences if our current consumption increases.
Living sustainably is a lifestyle that reduces our environmental impact in many ways, from the food we buy to the daily commute. By making some small changes to your lifestyle, you can reduce your carbon footprint and help to tackle these issues. You simply need to do whatever works for you and remember that the small things matter.
So, here are 23 easy ways to become more sustainable in 2023:
At Home
Reduce your food waste. Read our blog post for easy ways to reduce food waste at home.
Proper waste management – recycle and dispose of waste correctly.
Use LED lighting or CFL bulbs instead of incandescent lighting as it is proven to last longer, which reduces the need to keep purchasing light bulbs.
Open your blinds and use as much natural light as possible before switching on your light bulbs.
Turn off your lights when you leave a room.
Purchase recycled toilet paper with plastic-free packaging.
Repurpose glass jars. Glass jars are a perfect way to store any homemade jam, sauces, or chutneys.
Start composting. Learn more about composting at home here.
Recycle your devices when ready to dispose of. You can donate your old devices to schools and other institutions or drop them to our recycling centre free of charge.
Fashion & Beauty
Buy second-hand clothes where possible. Invest in better quality items that last longer. Slow fashion trumps fast fashion.
Choose fashion labels that upcycle waste instead of using virgin materials.
Upcycle old clothes into new garments. For example, a dress you do not wear can be upcycled into a top and skirt. Instead of throwing away damaged clothing, acquire basic sewing skills to patch holes and sew buttons back on. Or if you have a bigger job, take to an alterations shop.
Donate your unwanted clothing to give it a second life.
Choose sustainably packaged beauty products.
Ditch single-use cotton pads from your makeup routine. It takes 20,000 litres of water to produce just one kilogram of cotton. Switch to a reusable alternative such as muslin cloths or other reusable materials – there are lots of options out there!
Consider using shampoo bars to reduce packaging.
College & Work Life
Go paperless with your notetaking! Use your phone, tablet, or computer for taking any notes.
If you do need to print, use both sides of the page.
Turn off your computer before leaving (or finishing if you WFH!) work
Lifestyle
Use stainless steel drink bottles instead of plastic bottles.
Stop buying birthday, Christmas and thank you cards! Make a hand-written note from recycled materials, these are much more meaningful.
Choose a sustainable keep cup for your coffee.
Use public transport. It's also an excellent opportunity to catch up on reading and other things you couldn't do if you were driving.
We hope you find some of these sustainability tips helpful and easy to work into your own lifestyle and New Year's resolutions. If we work together, these small sustainable changes will make the world of difference.