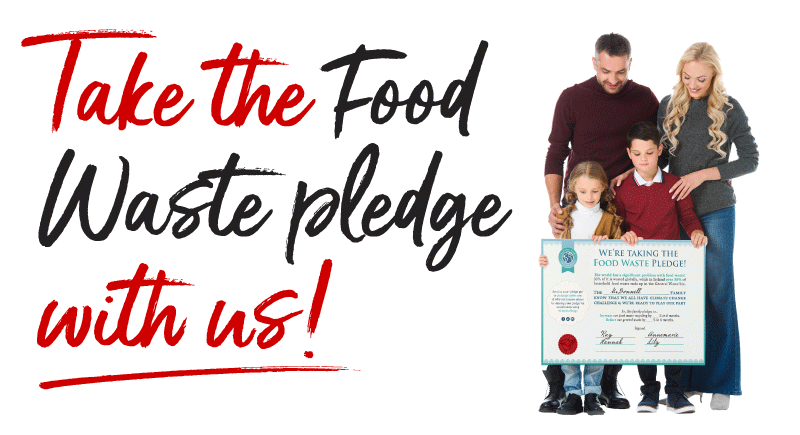 The world has a significant problem with food waste! In Ireland
over 50%

of household food waste ends up in the wrong bin. Food waste can be recovered via the brown bin and converted to compost for reuse.

Here at The City Bin Co., we know first-hand that we all have a climate challenge. We're ready to play our part, and we hope you will join us!

So, we've created a Food Waste Pledge that we're encouraging families to sign up to – together.

Families decide by how much they want to increase their food waste recycling by, and how much they want to reduce their general waste output by, over 6 months. It's a great way for everyone in the home to take individual responsibility – and hold their other family members accountable!

The Pledge is similar to the sample below & can be easily downloaded here.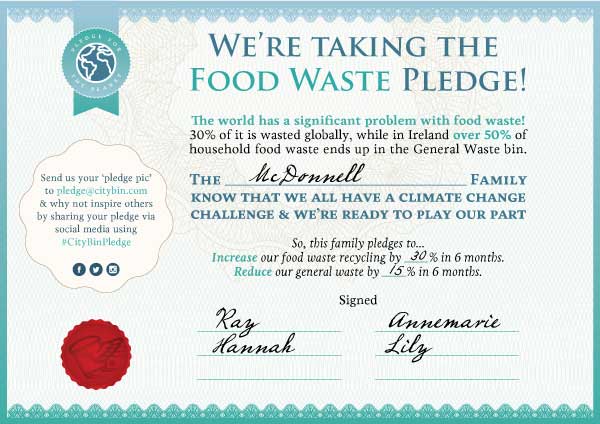 We'd love if you could mail us your 'pledge pic' to pledge@citybin.com & why not inspire others by sharing your pledge via social media using #CityBinPledge.
Together we can make a difference – it just takes making that Pledge.
For tips on how you can help reduce food waste, the EPA has a very useful StopFoodWaste website.