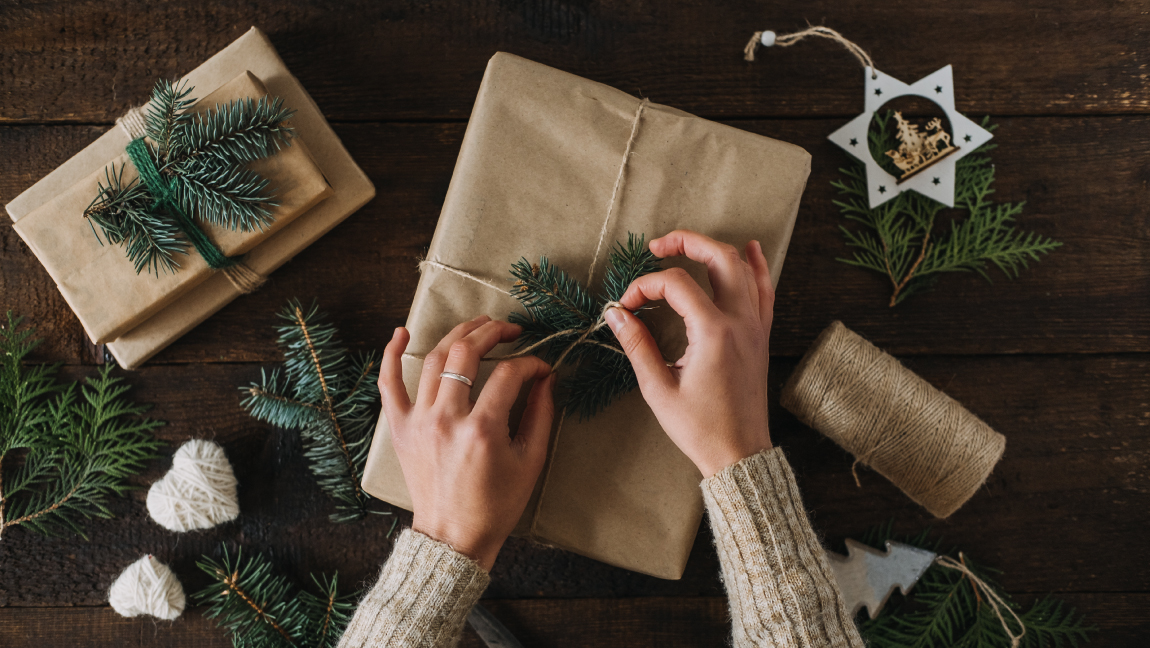 It's no secret that Christmas time can be the most excessive time of the year for most of us.
Figures from Repak show that in Ireland, our packaging waste increases by 25% over the Christmas period. We get through 6 million rolls of wrapping paper, 50 million bottles of beer, 51 million beer cans, 3 million spirit bottles, 23 million wine bottles and 20 million soft drink cans. This results in 74,000 tonnes of used glass, paper and cardboard being produced – that's about 44 kilos of waste per household!
So, how can you easily reduce the waste you and your family produce this Christmas? Here are our 6 top tips for reducing Christmas waste:
Personalise gifts by making the wrapping yourself, using cloth materials, newspaper magazine and any other suitable materials you have at home! If you receive gifts wrapped with plastic-based wrapping paper or heavily sellotaped wrapping, remember they're not suitable for recycling.
Make your own Christmas crackers from toilet or kitchen rolls or your own decorations using old jars, bottles, fabric, and newspaper. This is also a great fun family craft activity!
Instead of buying new Christmas décor, check out what the charity shops have to offer or upcycle your old Christmas decorations to make funky new additions to your festive home.
Natural decorations can look just as good as shop-bought ones. See what you have in your garden already, using things like fresh holly, pinecones and mistletoe are a great way to bring festive cheer into your home! The bonus is, when you are done with them, they can go back into the garden and be composted.
If you have a real Christmas tree, make sure you recycle it at a designated recycling centre or even better if you live in Galway, book our City Junk service to come and take away your tree – hassle-free!
Christmas cards – if you are sending Christmas cards avoid buying shop-bought ones, if you must, ensure they are recyclable. Create your own festive designs using any Christmas cards you kept from last year. If you have not saved any – keep this in mind for next year, and you'll be extra organised for next Christmas and save a few pennies!
Although it is inevitable that you'll have some amount of excess waste at Christmas time, if we all try to make more sustainable choice, together we'll make an impact. We encourage people to take the time to find out what is recyclable, as we can all play a part in ensuring that waste items are disposed of correctly.